About Us
Founded in 1980, Rentex is one of the largest and most established providers of computer, production, and audio visual rental equipment in the nation.  We supply many of the nation's largest companies with complete computer and audio visual rental equipment and services.  Each Rentex warehouse contains a large inventory of high-quality, name-brand, and reliable computer & audio visual rental equipment.  We can provide computer & audio visual rental equipment for any need, any quantity, and we provide turnkey solutions and onsite technical support if needed.
The Rentex Difference
From Rentex, you'll get:
The highest quality rental equipment with flexible rental terms
A team of committed personnel available to work with you 24/7/365
A best-in-class quality control process that continually evolves based on your feedback
Solid expertise based on rigorous training and hands-on experience with the latest technology
The lowest rental rates in the country – or we'll beat your rate by up to 10%
Same Day Delivery to Most Major Cities and Anywhere Else in the US within 24-Hours
Our Large Computer, Production, & AV Rental Inventory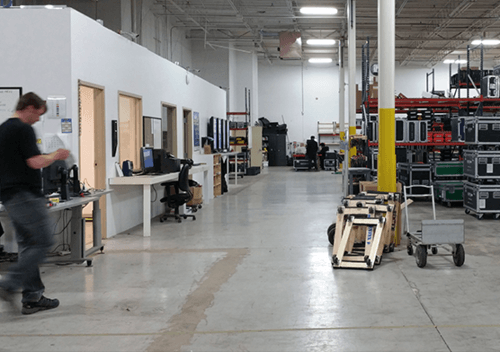 Contact Us Today for an AV Rental Quote
You can request a quote for audio visual rental equipment on our website, or call one of our trained sales representatives for personal, friendly service at (800) 574-1702. We also offer our rental customers customized price lists and rental guides based on your specific rental needs. If you rent frequently, simply contact us today to receive yours. Just let us know what, how often, and where you rent.
For the lowest AV rental rates, highest quality equipment, fastest delivery, around the clock support, and most responsive service from your dedicated sales rep, Rentex is the best choice for all your rental needs.