Rentex provides touch screen display rental solutions for all your display needs. Our displays range from 19" touch screen monitors to a 98" Planar® touch screen, and everything in between. We can provide you with an interactive display system, a multi-touch touch screen, a digital signage touch screen, and more. There is a greater level of convenience and adaptability offered by a touch screen that you simply cannot have with a traditional display. If you need the latest technology, incredible convenience, high-functionality, and stunning picture quality, our touch screen rental solutions will deliver fantastic results every time.
Our touch screen display rental solutions offer:
Complete 24/7/365 technical support
White glove, quality control maintenance
Complete flexibility
High-End manufacturers, complete with the latest technology
We carry touch screen rental options by leading manufacturers: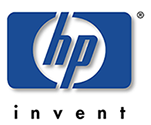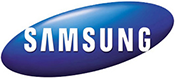 For an Affordable Touch Screen Rental, Call Rentex
Whether you need a touch screen display rental for a presentation or a touch screen monitor rental, Rentex has the solution you require at an affordable price. We offer the lowest rates in the industry on daily, weekly, and monthly rentals. For over 30 years we have provided the solutions businesses need at the lowest prices, all without sacrificing quality.
Benefits of Ordering a Touch Screen Display Rental from Rentex

Fast Delivery.
We have warehouses strategically located throughout the country and can deliver your touch screen display rental either the same day you order it or the next business day. Delivery to your door makes it convenient to set up the display you need quickly.

24/7 Tech Support.
Our technicians are ready to answer your questions and walk you through the setup process. If you need assistance during the duration of your rental, call us.

Vast Inventory.
Rentex is the largest provider of audio and visual equipment rentals in the United States. Our inventory is enormous, ensuring that you can benefit from the latest in technology, receiving what you need exactly when you need it.
Order Your Touch Screen Display Rental Today
Rentex makes it easier than ever to order your touch screen rental. All you need to do is call (800) 574-1702 or visit our website and Request a Quote. Our account managers are highly trained and can answer any questions you have regarding our touch screen rental solutions, accessories, and anything else you may require to fulfill your exact business requirements.