Rentex provide its clients across the country with high-quality desktop PC cross-rental solutions. Whether you need PC rentals for a day, week, or month, we'll provide you with exceptional equipment, maintained to the highest standard, and supported by the best customer service teams in the industry. Rentex carries top brands like Dell®, Intel®, Lenovo®, HP® and others, so we can meet both your project needs and your personal preference.
We have ten warehouses located throughout the country and have been providing computer rentals to some of the leading production, staging, and AV companies in the United States for over 30 years. Our reputation for providing excellent service and support is something you can depend.
We carry desktop PCs from these leading brands:
When Privacy Matters, Rent Computers from Rentex.
We understand how important digital privacy is. To protect your privacy and the privacy of all our customers, we carefully wipe the data from every PC rental as soon as it returns to our warehouse.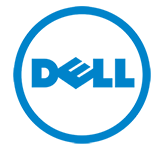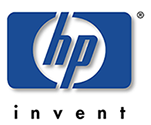 We Always Provide Fast, Dependable Quality.
As one of the largest providers of desktop PC cross-rental equipment in the country, we offer a streamlined rental process that others cannot match. That means higher-quality equipment, same-day delivery to most U.S. cities, and 24/7 technical and maintenance support throughout the duration of your PC desktop rental period. This deep commitment to customer satisfaction is the heart of Rentex culture, and why we've become one of the trusted names in the cross-rental industry.

The Best Customer Service in the Industry.
We offer a great selection of desktop PC rental equipment, as well as software applications to suit almost any need. We know that once you get your PC rentals you want to get to work right away, so we can pre-load any software you rent onto your rental computers. Once you your PC rentals arrive, we'll continue to support at no extra charge with our famous 24/7 tech support. With our technical support team on your side, no technical problem big or small will prevent you from getting your project or production done right.

Fast Nationwide Delivery.
With ten warehouses located strategically around the country, Rentex is able to deliver our entire inventory of computer and AV equipment to your location fast. We offer
same-day delivery to almost all major cities and can get your desktop PC rentals to any other location in the country within 24 hours. Never wait for the equipment you need. With Rentex, you have a trusted partner who delivers high-quality equipment, right when you need it.

Competitive Subrental Prices.
As part of our commitment to customer satisfaction, we always try to offer our customers a highly competitive subrental price. We're so committed to your happiness that if you find the same piece of equipment for cross-rent at a lower price, let us know and we'll try to match it or beat it.
Renting PCs from Rentex is Easy
Call us at (800) 574-1702 and speak with one of our highly-trained team members. We'll provide you with expert advice about the perfect desktop PCs solution for your project or production and provide you with a competitive rental quote. Know what you want already? Then you can use our website to build your rental package and get an instant quote online. It's that easy!