Rentex can provide you with a high-quality PC rental. Whether you need a PC rental for a day, week, or month, we can provide you with exceptional computer equipment. Carrying brands like Dell®, Lenovo®, and HP® allows us to meet both your needs and personal preferences. We have warehouses throughout the country and provide computer rentals to some of the largest businesses in the United States. Our reputation for providing excellent service and support is something you can depend on as you rent a PC. Given our national footprint, we can even deliver your PC rental within the same or next business day to anywhere within the continental United States.
You can rent a PC and select from these brands that Rentex carries:
When Privacy Matters, Rent a PC from Rentex.
We understand how important digital privacy is. To protect yours, as well as that of all our customers, we wipe the data from every PC rental as soon as it is delivered back to our warehouse.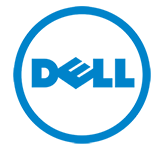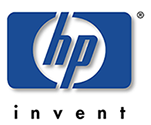 If you Need the Lowest Price, Rent a PC from Rentex.
Rentex offers the lowest pricing in the industry. When you need to rent a PC, call us for a quote. We can provide you with both short- and long-term pricing, making it affordable to meet all your technology needs. We guarantee our customers the lowest rental prices and a commitment to personal service. We will try and beat any PC desktop price by up to 10%–just give us a call.

For Quality you can Depend on, Call Rentex for your PC Rental Needs.
Since we are one of the largest providers of PC desktop rental equipment in the country, we are able to offer the most competitive rental services to our customers. This means higher-quality equipment, lower prices, faster delivery times, and free technical and maintenance support that is provided throughout the duration of your PC desktop rental period.

Other Benefits of a PC Rental from Rentex.
We offer a variety of PC desktop rental equipment, as well as different software offerings and applications. We can further support you by loading any software you need onto the computers you rent. Once you receive your PC rental, we will provide you with 24/7 tech support at no additional charge and will ensure that there are no delays while setting up your PC rental.
It's Easy to Rent a PC From Rentex
When you call to rent a PC from Rentex, you will be speaking with one of our highly-trained team members. We will not only provide you with competitive pricing, but our team can also answer any questions you may have in order to help you determine which computer will work best for your needs. You can rent a pc by calling (800) 574-1702 or requesting a quote on our website.