Most Requested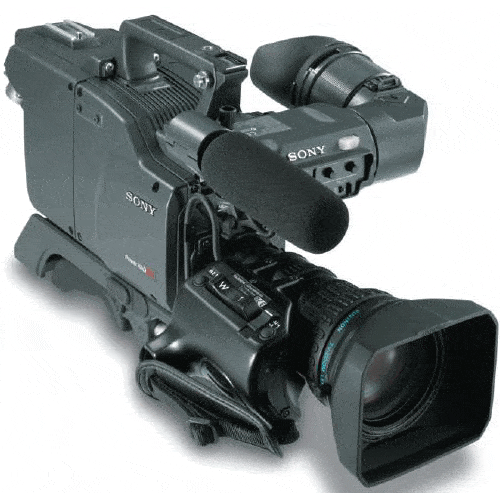 To capture compelling footage that is beautiful, sharp, and cost-effective, rent an SD camera from Rentex. Our customers rent with us again and again because we're committed to providing the highest-quality cameras and lenses by today's leading brands. We also offer fast nationwide delivery and the best possible technical support in the industry, at no extra charge, so you can depend on Rentex for an effortless rental process. With nationwide delivery available from our ten warehouses nationwide, we can provide you with an effortless rental process that gets you the prefect SD camera or lens you need fast.
Why Rent a SD Camera from Rentex

Best-in-Class Cameras.
With Rentex you have convenient access to the latest technologies from today's leading manufacturers. Our SD video cameras come from leading manufacturers like Sony®, Panasonic®, and others. To learn more about our inventory, you can review the specification sheets on our website or call with a Rentex sales representative at (800) 574-1702. They're available day and night to answer your questions and help you make the right rental choice.

Customer Service Excellence.
No one can beat our dedication to outstanding technical and customer support. Our expert technicians love helping our clients solve problems and are available to resolve any issues 24/7/365. Rent from Rentex with confidence that even if you're using an unfamiliar brand or model, our technicians can walk you through even the most difficult problem at no additional cost.

Fast Delivery on Camera Rentals.
With ten warehouses located across the country, we can quickly service all major metropolitan areas. Our nationwide footprint means in many cases you'll receive your SD video camera rental on the same day you order it. If we can't deliver same day to your location, we guarantee you'll receive your camera equipment within 24 hours of ordering it.

Competitive Subrental Prices.
Rentex offers highly customizable and flexible solutions that designed to meet any requirement and exceed all expectation. When you rent an SD video cameras from us, we'll not only customize a package that provides you with exactly the camera and accessories you need, we'll also provide competitive subrental rates. If you find a better price on an SD camera or lens rental anywhere, our sales representatives will to try match or beat it.