Since 1980, Rentex has been one of the largest providers of computer and audio visual rental equipment in the country. We are a trusted provider of computer rentals because we carry reliable manufacturers, offer top-notch technical support, and provide incredible customer service. The laptop rentals we carry are available in custom configurations, and your data is wiped out every time the laptop rental is returned. As a result, you can count on us to ensure your complete privacy when you rent a laptop.
We carry PC laptops from these leading manufacturers:
Regardless of why you need to rent a laptop, we have a solution that can help to get you up and running quickly. Additionally, we can make your laptop rental even easier by loading software onto the computers for you.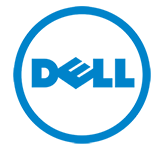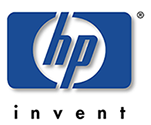 Rent a Laptop with Confidence: The Rentex Guarantee

Quality Control.
We promise that our laptop rentals are meticulously maintained so they work as promised.

Competitive Subrental Prices.
As part of our commitment to customer satisfaction, we always try to offer our customers a highly competitive subrental price. We're so committed to your happiness that if you find the same piece of equipment for cross-rent at a lower price, let us know and we'll try to match it or beat it.

Flexible Delivery.
We guarantee fast delivery on any laptop rental. With warehouses located throughout the country, we can deliver any laptop rental on the same day to most major metropolitan areas and anywhere else within the US within 24-hours.

Free 24/7 Tech Support.
We provide 24/7 tech support. If you receive your laptop rental and have a question or need support, call us. We are here and happy to help at no additional charge.
Rentex Delivers High Quality and Impeccable Customer Service
When you rent a laptop from Rentex, you are working with a company that has been renting out equipment since the 1980s. We've earned a reputation for high quality because we do not compromise on our standards. When you rent a laptop from Rentex, you can expect the best because you deserve the best. Our highly-trained team will answer any questions you have about any laptop rental, help you determine what your needs are, and provide you with a competitive quote for your laptop rental.
We Make It Easy to Rent a Laptop
Whether you know what your business' exact needs may be, or if you need some help correctly evaluating your PC rental needs, Rentex will provide you with the right assistance and solutions.  Call us today at (800) 574-1702 to find out more about our PC Laptop Rentals or Request a Quote online.