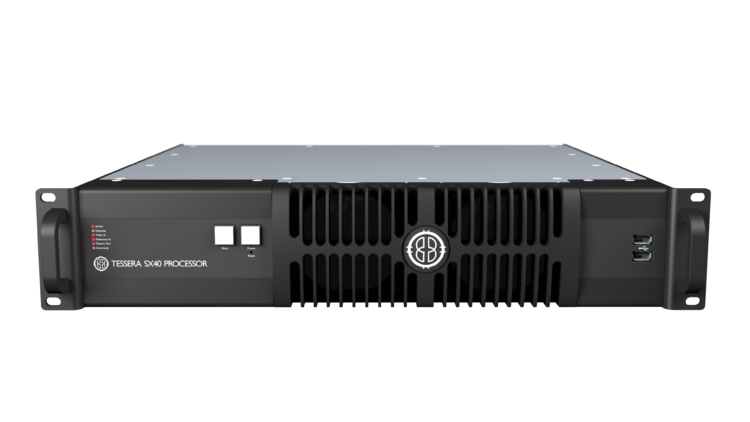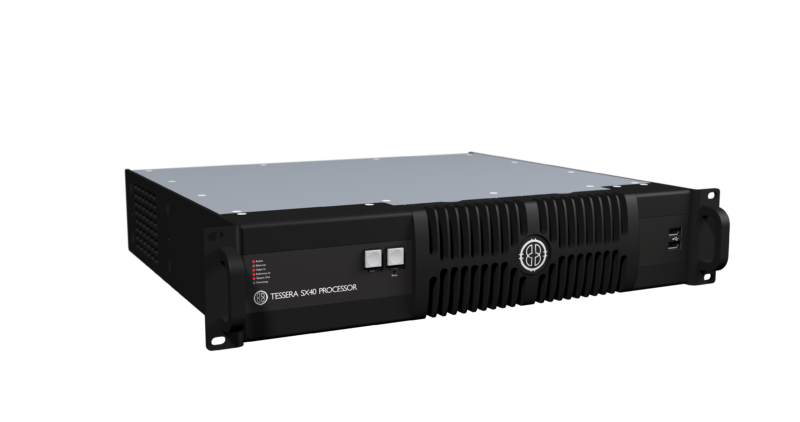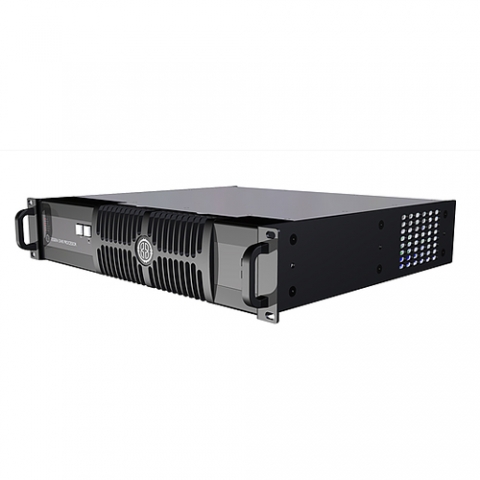 Mouse roll-over to zoom image.
Product Highlights
Full 4K60 Support
HDMI 2.0 and 12G-SDI inputs with Deep Colour support and SD/HD/3G-SDI compatibility
12 bits per color output at full capacity
4K up/down scaling and ChromaTune color correction with lowest ever latency
4 x XD outputs with excess output capacity for cabling convenience
Rentex No.

SX40
|
Mfr No. SX40
The Tessera SK40 is a full 4K LED video processor that allows you to send 4K content to ROE Visual Black Pearl 2.84mm LED's.
NEW – Multiple cameras can capture multiple content streams on the same LED screen simultaneously with Frame Remapping.
Frame Remapping is a game changer when shooting with LED screens, allowing for at least two cameras per setup (up to four depending on frame rate you're shooting at) by genlocking each camera to the same frame rate as the content coming in. Of course, it is easy to setup since the different content is automatically split up and stitched together by our Tessera processor, which can display it in any order you want.
ONE SCREEN, MULTIPLE STREAMS
Frame Rate Multiplication allows an LED screen to refresh at a frame rate that is a multiple of the input frame rate, to ensure the camera sees a complete image every time it opens its shutter.
Frame Remapping extends this by allowing you to specify exactly what part of the input raster is output for each of these additional frames. To the eye the different content will appear to be superimposed – but a camera that is genlocked and set to the appropriate phase offset can capture any one of the content streams.
It is also possible to interleave frames of any solid color, which has additional benefits:
Black frames can be inserted to reduce motion blur
Blue or green frames can be inserted so that separate cameras can be used to capture both a virtual background and a matte background for post-production keying
Inputs:
1 x 12G-SDI
1 x HDMI
Outputs:
4 x 10G BASE-LR Tessera XD fibre output ports
4 x 10G BASE-T Tessera XD copper output ports
Genlock:
Bi-level and Tri-level sync
Sync to source
Processors genlock from source right through to panel refresh
Frame rates from 23.98 to 60Hz
Latency:
2 frames end-to-end system latency (all features)
Canvas Size:
 Full 4K 4096 x 2160 resolution
Power Consumption:
1.2A
Dimensions (WxHxL):
19″x 3.5″x 16″
Weight:
16.53lbs
Rent from a Partner, Not a Competitor
24/7 Sales
& Technical support

Same Day Delivery
to Most Major Cities

Competitive
Subrental Pricing

A Large Inventory of
High-Quality Equipment

Best-in-Class
QC Process

Rentex Locations
With locations across the country, Rentex can deliver to most major cities.

To reach local support, simply click on the location below. For Rental Emergency Support, call (866) 541-3465